This page under construction - various images around the West Coast showing preparation of exhibit material, transportation and travel of individuals and displays, etc.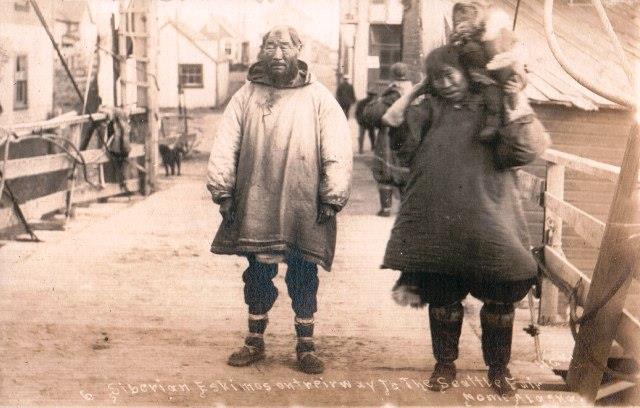 The Siberian Yupik were a separate group and organization from the better-known Labradorian Inuits that included the famous Miss Columbia.
More information is available in the HistoryLink web site article.