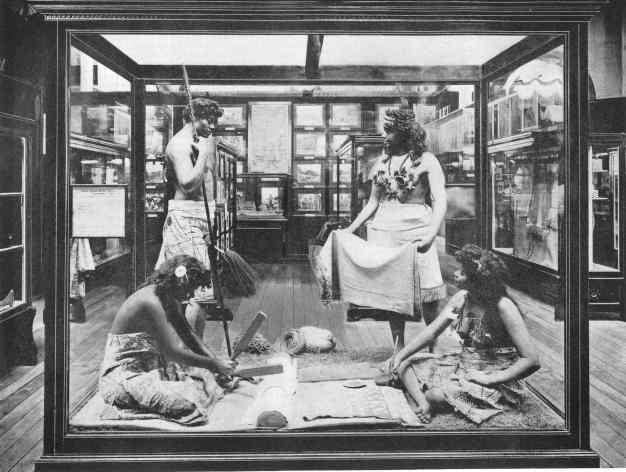 Nowell photo - from the government publication Participation in the Alaska Yukon Pacific Exposition
Smithsonian Samoan Family exhibit in the Government Building. Ref This was accompanied by photographs, paintings, objects and text describing life in Guam and the Marianas. There were exhibits such as this for many groups including Philippine islanders, Hawaiians, and Eskimos. Southwestern American native groups were shown, sometimes in both ancient and current life, as in the case of the Pueblos.

The Smithsonian exhibit also included 190 portraits of "eminent persons connected with the discovery and history of America, Alaska, the Hawaiian Islands.. and by pictures and paintings representing historic scenes and landmarks".